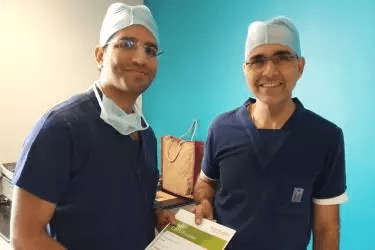 Rheumatoid Arthritis Treatment
Rheumatoid arthritis (RA) is an autoimmune disease in which the body's immune system – which normally protects its health by attacking foreign substances like bacteria and viruses – mistakenly attacks the joints. This creates inflammation that causes the tissue that lines the inside of joints (the synovium) to thicken, resulting in swelling and pain in and around the joints.
If the inflammation goes unchecked, it can damage cartilage, the elastic tissue that covers the ends of bones in a joint, as well as the bones themselves. Over time, there is a loss of cartilage, and the joint spacing between bones can become smaller.
Surgery & Recovery
Those with a first-degree family member (parent, sibling, etc) diagnosed with RA are at roughly four times greater risk of developing RA themselves as compared to the general population. While this is a notable increase in risk, it's not enough to conclusively state that RA is hereditary. There are many patients who develop RA without any close relatives being affected.
Rheumatoid arthritis most commonly affects the joints of the hands, feet, wrists, elbows, knees, and ankles. The joint effect is usually symmetrical. That means if one knee or hand is affected, usually the other one is, too. Because RA also can affect body systems, such as the cardiovascular or respiratory systems, it is called a systemic disease. Systemic means "entire body."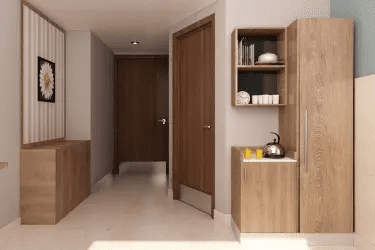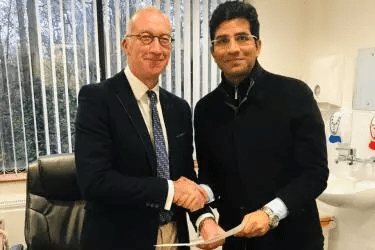 Our Doctors
RA is a chronic disease affecting over 1.3 million Americans and as much as 1% of the worldwide population. Women are up to three times more likely to develop RA than men. Women are also more likely to develop the disease at a younger age than men. RA generally begins to affect people between the ages of 30 and 60 years old. The average person doesn't develop symptoms of RA until they reach their 60's.
Rheumatoid Arthritis Treatment at Vardhman Hospital is done by a team of Orthopaedic Surgeons led by world-renowned Dr Mukesh Jain. and Dr. Anubhav Jain. Dr Mukesh Jain is considered one of the best doctors for Rheumatoid Arthritis Treatment in India with more than 30 years of experience and has seen several thousand of these cases.
Management
While there is no specific "diet" for RA, researchers have identified certain foods that are rich in antioxidants and can help control and reduce inflammation. Many of them are part of the so-called Mediterranean diet, which emphasizes fish, vegetables, fruits, and olive oil, among other healthy foods. It's also important to eliminate or significantly reduce processed and fast foods that fuel inflammation.
For people with RA, exercise is so beneficial it's considered the main part of RA treatment. The exercise program should emphasize low-impact aerobics, muscle strengthening, and flexibility.