A Few Words
About Vardhman Hospital
Our state of art new hospital on the Jansath Road which commenced operations in 2019 is the first tertiary care super specialty hospital of this region. The hospital is easily accessible from the Delhi Haridwar highway through the Muzaffarnagar bypass road. The hospital is one of India's premier healthcare facilities in the fields of Joint Replacement, Orthopaedics, Gynaecology, Obstetrics, and Infertility treatment.
Vardhman Trauma and Laparoscopy Centre in the heart of Muzaffarnagar has been operational for the last 30 years and has been recognized as the topmost destination for Joint Replacement and Gynaecology..
Our Promoters
Vardhman Hospitals are promoted by Dr. Mukesh Jain and Dr. Nutan Jain who is now assisted by their sons and daughter-in-law who all are specialist doctors from prestigious institutes in India. The Vardhman Superspecialty hospital is spread over 6.5 acres amidst lovely green surroundings. The hospital building itself occupies 1.5 lac sq feet of space over 7 floors offering a soothing ambiance.
Dr. Mukesh Jain and Dr. Nutan Jain started their practice in the city of Muzaffarnagar in the early '90s and since then have treated lacs of patients from all over the country. During this period their contribution to the field of medicine has been recognized on an international level.
Our Facilities
Vardhman Hospital has brought the latest cutting edge medical technology to the city of Muzaffarnagar. We have the latest MRI, CT Scan, Digital X-Ray, Bone Densitometry (DEXA), Mammography, Ultrasound, Colour Doppler which gives us diagnostic confidence for providing the right treatment.
Modular fully equipped Operation Theatres with Hepa Filters, Latest Generation Laparoscopes, Hysteroscopes, Arthroscopes, Intensive Care Unit equipped with Monitors and Ventilators help us in providing world-class treatment to our patients..
Why Vardhman
Vardhman Hospital at Muzaffarnagar and Dr. Mukesh Jain are known all over the country as the top destination for knee replacement surgery for the last 30 years. For many treatments patients from all over the country travel to Delhi or Mumbai but for knee replacement surgery patients come to Muzaffarnagar from these cities. No hospital in India has better-operating facilities than Vardhman Hospital. Operation Theatres at Vardhman Hospital are close to 1000 sq ft in the area as compared to 450 ft at most of the other hospitals in the country. Bigger operation theatres mean that everything is systematic at Vardhman Hospital and all the equipment like Computer Navigation, C-Arm, Arthroscope, etc are available and can be used during the surgery.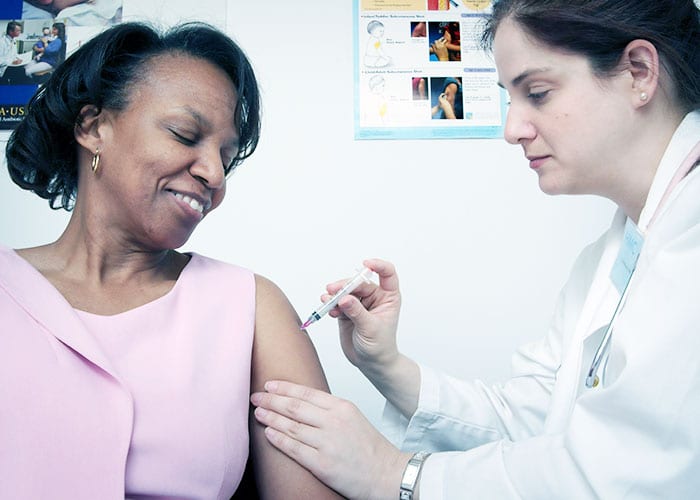 Healthy & Happy Patients
Our Satisfied Patients
Maintaining the highest level of quality standards in patient care and services is one of our prime focuses when it comes to healthcare for patients.
Our patients' experiences stand testimony to the fact that we place quality health and care above everything else. Read the Patient Testimonials below to know what our patients and their loved ones have to say about their experiences at Vardhman Hospital.