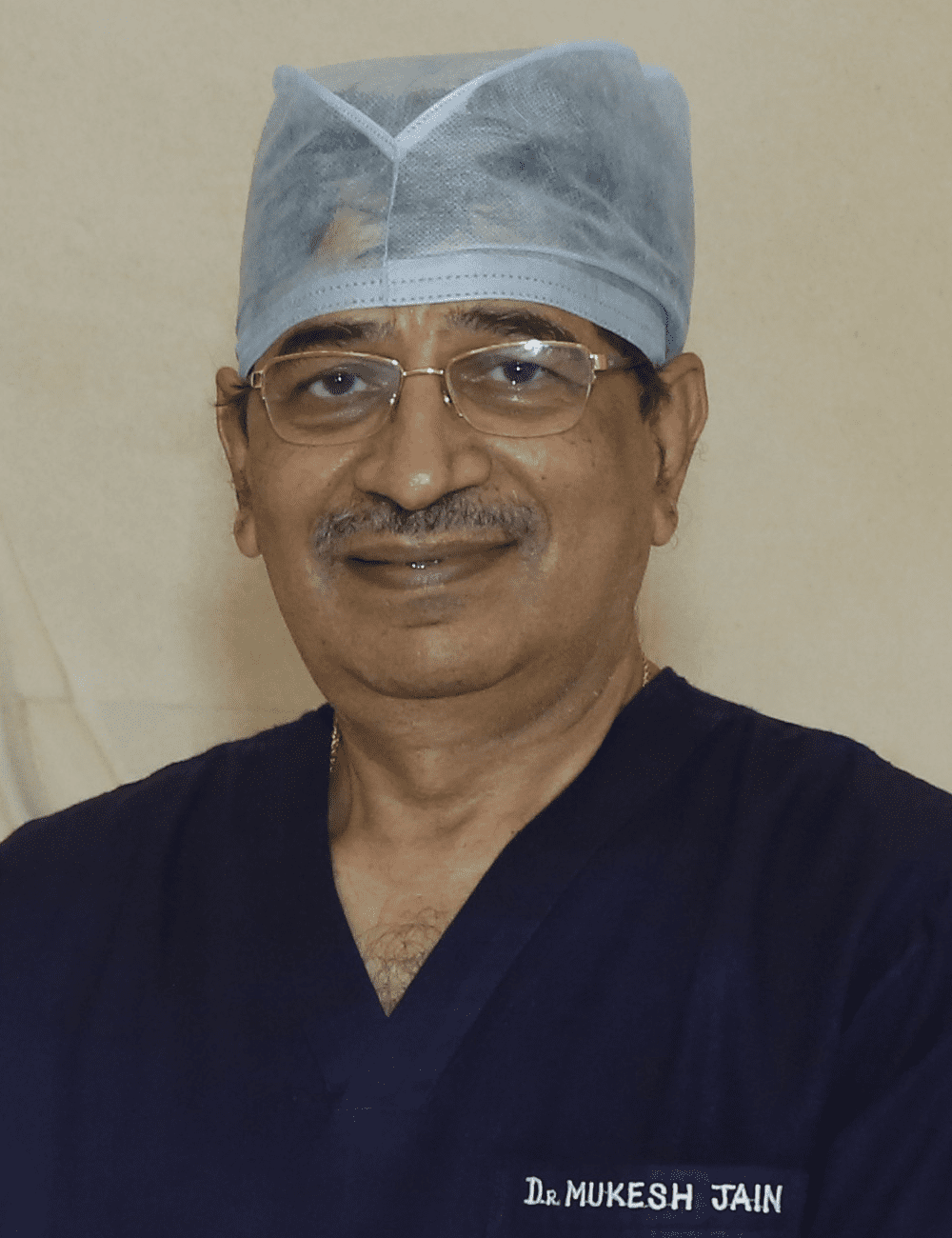 Dr. Mukesh Jain
Dr. Mukesh Jain is one of the best doctors in Northern India who has earned the reputation of being one of the best and most ethical Orthopedic surgeons. Dr. Jain, who has more than 30 years of experience behind him is well known for his expertise in joint replacement - both knee and hip - surgeries.
This dynamic surgeon started the Vardhaman Hospital in a small way, but today, under his able guidance, supervision, and commitment, it has grown up to be known as an Internationally recognized hospital. Dr. Jain started this hospital with the vision of providing high-quality treatment and services to the people of Muzaffarnagar and the surrounding areas.
Memberships & Conferences
Member of AO Foundation
Life member of Indian Medical Association
Education & Training
MBBS from LLRM Medical College, Meerut
MS(Orthopaedics) from AIIMS in 1981.
Experience
More than 30 years of experience in the field of orthopaedic trauma and joint replacements.
Special Interests
Knee Replacement Surgery
Hip Replacement Surgery
Complex Ortho Trauma
Revision Surgery
Arthroscopic Surgery for ACL/PCL Repair
Awards & Recognition
Received the prestigious UP Ratan Award from Honable Governer of Uttar Pradesh in 2002.