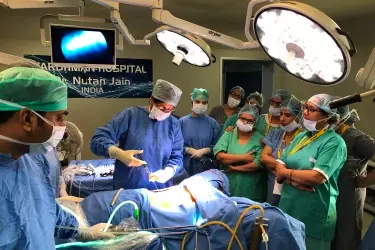 Modular Operation Theatres
For any surgical procedure operation theatre is the main important part of the hospital. In older times operation theatres were not modular and thus the infection rates were very high during and after the surgical procedure. But with advanced technology fully modular theatre are developed to minimize the risk of infection.
Equipements
Modular fully equipped Operation Theatres with Hepa Filters, Latest Generation Laparoscopes, Hysteroscopes, Arthroscopes, Intensive Care Unit equipped with Monitors and Ventilators help us in providing world-class treatment to our patients.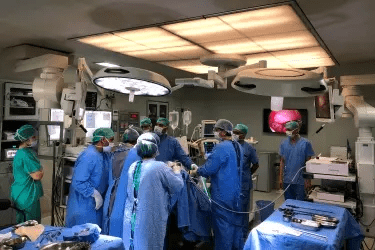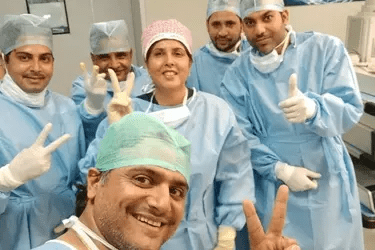 Our Doctors
Orthopedic Surgery at Vardhman Hospital is done by a team of Orthopaedic Surgeons led by world renowned Dr Mukesh Jain. and Dr Anubhav Jain. Dr Mukesh Jain is considered as one of the best orthopedic surgeon in India with more than 30 years of experience and has done several thousand of these surgeries successfully.
Cost
The cost of making a fully modular theatre is approximately 1 crore per theatre. We have 8 fully equipped modular operation theatres with the latest technology like led lights from philips, Imported automatic gates, fully automatic OT tables with high end scopes from stryker.