Total Hip Replacement
Patients damaged hip joint either due to Osteoarthritis, Trauma, Congenital abnormality of the hip, Aseptic Necrosis, Rheumatoid Arthritis and become the ideal candidate for Total or Hemi Hip Replacement Surgery.The progressively intense chronic pain together with impairment of daily function including walking, climbing stairs, and even standing up from a sitting position eventually become reasons to consider a total hip replacement.
The severe pain prevents patients from physical activity and the quality of life goes down. A lot of people think that Hip Replacement means replacing the original hip joint with an artificial hip which is not true. In this surgery, the diseased cartilage and bone of the hip joint is surgically replaced with artificial materials.
Our facilities
Vardhman Hospital has brought the latest cutting edge medical technology to the city of Muzaffarnagar. We have the latest MRI, CT Scan, Digital X-Ray, Bone Densitometry (DEXA), Mammography, Ultrasound, Colour Doppler which gives us diagnostic confidence for providing the right treatment.
Modular fully equipped Operation Theatres with Hepa Filters, Latest Generation Laparoscopes, Hysteroscopes, Arthroscopes, Intensive Care Unit equipped with Monitors and Ventilators help us in providing world-class treatment to our patients.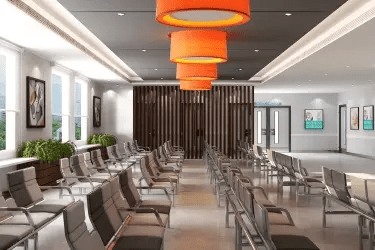 Surgery & Recovery
The hip joint and the joints adjacent to it will be evaluated. There will be several blood tests to assess the state of the liver and kidneys. ECG and X-ray chest will be taken for ensuring a sound heart and lungs. We use FDA approved imported titanium implants and keep the biggest stock of these implants so that the right sized implant is used for your knee. Your stay in the hospital would be 5 days for a single hip and 7 days for both the hips.
Physical Therapy will begin in 48 hrs and the therapist will help the patient in walking and reinstating the movement. Patients will start walking using a walker and crutches. After discharge, you are given a complete program for rehabilitation which you should continue for the next 45-60 days during which you would recover completely and would be able to do all kinds of activities.
Our Doctors
Total hip joint replacement involves surgical removal of the diseased ball as well as socket and replacing them with a metal ball and stem inserted into the femur bone and an artificial plastic cup socket. Hip Replacement Surgery at Vardhman Hospital is done by a team of Orthopaedic Surgeons led by world-renowned Dr. Mukesh Jain. and Dr.Anubhav Jain.
Dr Mukesh Jain is considered one of the best hip replacement surgeons in India with more than 30 years of experience and has done several thousand of these surgeries successfully. After the surgery which generally lasts for an hour, both lower limbs are observed for adequate sensation and circulation. Besides starting pain killers and antibiotics, compression stockings are applied to prevent blood clotting in the lower limbs. Physical Therapy will begin in 48 hrs.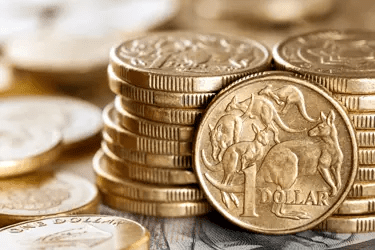 Cost And Facilitation
The cost of Single Total Hip Replacement Surgery is USD 6000 while the cost for both the Hip Joints is USD 11000. This package includes all the hospitalization expenses, pre-surgery consultations, and investigations, post-surgery physiotherapy for 10 days. The package also includes Delhi airport pickup and transfer to Muzaffarnagar by our representative and also drops at the airport in a luxury car at the time of departure. For international patients, we provide complementary services of translators, meals for one attendant during the stay at the hospital, currency exchange, and visa assistance.
Indian patients would not require many of these services and therefore the package would depend on what all services are to be given to each patient