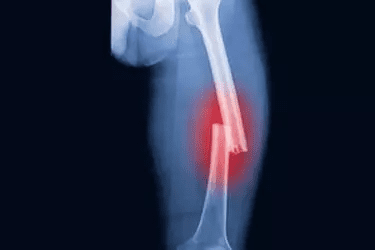 Fracture Management
The general aim of early fracture management is to control hemorrhage, provide pain relief, prevent ischemia-reperfusion injury, and remove potential sources of contamination (foreign body and nonviable tissues). Once these are accomplished, the fracture should be reduced, and the reduction should be maintained, which will optimize the conditions for fracture union and minimize potential complications.
The goal of managing fractures is to ensure that the involved limb segment, when healed, has returned to its best possible function. In this surgery, the type of implants to bused depends on the complexity of the fractures.
Surgery & Recovery
The objectives of ORIF include adequately exposing the fracture site while minimizing soft tissue stripping and obtaining a reduction of the fracture. Once a reduction is achieved, it must be stabilized and maintained. Kirschner wires or K-wires are commonly used for temporary and definitive treatment of fractures. However, K-wires resist only changes in alignment; they do not resist rotation and they have poor resistance to torque and bending forces. K-wires are commonly used as an adjunctive fixation for screws or plates and screws that involve fractures around joints.
Plates and screws are commonly used in the management of articular fractures. Plates provide strength and stability to neutralize the forces on the injured limb for functional postoperative aftercare.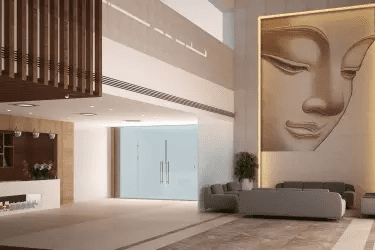 Our Doctors
At Vardhman Hospital in Muzaffarnagar, Uttar Pradesh our orthopaedic trauma team uses casting and traction (skin and skeletal traction) at the fracture site. Fracture Management Surgery at Vardhman Hospital is done by a team of Orthopaedic Surgeons led by world-renowned Dr Mukesh Jain. and Dr Anubhav Jain. The emergency and trauma centre at Vardhman Hospital Muzaffarnagar is well equipped and manned to attend any orthopaedic trauma case.
Apart from elective joint replacement surgeries Dr Mukesh Jain is an expert in operating upon complex and multiple trauma cases at Vardhman Hospital. Dr Jain is considered as one of the best trauma surgeons in India, especially for elbow fracture cases. We have MRI, X-ray, CT Scan inside the hospital which enables us to attend and examine the patient and decide the best possible treatment at the earliest. Our team of physiotherapists make sure that you get the best post-operative rehab.
Cost and Facilitation
You are on your feet from the 2nd day of the surgery and intensive physiotherapy is given during your stay at the hospital. After discharge, you are given a complete program for rehabilitation which you should continue for the next 45-60 days during which you would recover completely and would be able to do all kinds of activities. The cost of Fracture Management Surgery ranges from USD 1500 - 4000 while the cost for plaster fixation is just USD 50. This package includes all the hospitalization expenses, pre-surgery consultations, and investigations, post-surgery physiotherapy for 10 days.
Indian patients would not require many of these services and therefore the package would depend on what all services are to be given to each patient.