Ortho Training Courses
Vardhman Hospital is a recognised training centre for Orthopaedics by AO Synthes. Apart from this fellows come for observership from across the country and go back enriched.
The areas of training are :
Complex Trauma Surgery
Joint Replacement Surgery
Arthroscopic Surgery
Ultrasonography Training
Recognized at national level by FOGSI
7 days course
Able to watch about 30 cases/day
Obstetrical sonography (Level III scans)
Transvaginal sonography especially for Infertile patients.
Color Doppler ultrasound for Obs. & Gynae patients.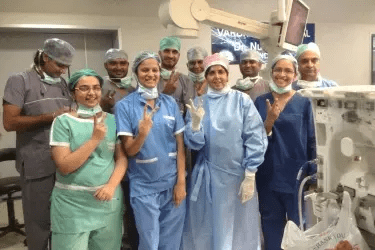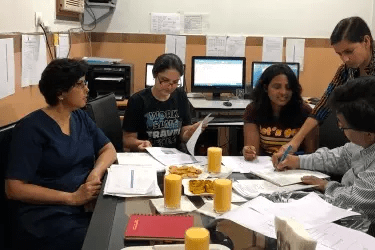 Advance Laparoscopy Hysteroscopy Training
10 days Course (Delegates who wish to stay longer are welcome to do so)
Course Recognized by FOGSI,certificate issued by FOGSI.
Delegate will be able to learn
All Infertility Enhancing procedures
TLH, LASH
Myomectomies
Adenexal Pathologies (Ovarian Cysts, Ectopic Pregnancy)
Advance Treatment of Endometriosis by Laparoscopy
Laparoscopic Microsurgery
Pelvic Floor Repair & Burch Colposuspension by Laparoscopy
Laparoscopic Surgery for Chronic Pelvic Pain.
All Types of Hysteroscopic Procedures – Septum, Cannulations & Asherman syndrome, TCRE and Roller Ball Electrocoagulation.
Dedicated Pelvic Trainer Sessions and Special Emphasis on Laparoscopic Suturing Skills Lab. Small groups of 3-4 trainees.
Opportunity to Assist in surgeries.
Learn corelation of Endosonography & Laparoscopy surgery and Infertility management.
Well-equipped Video Library to watch all other types of surgeries.
Send in your application now, and get due information about the next course
Send your photocopy of MBBS and postgraduate degree with application form.
Gynae Training Courses
For Obs and Gynaecology various fellowships and observership programmes are available that are recognised by FOGSI.
The areas of training are :
Ultrasonography
Advance Laparoscopy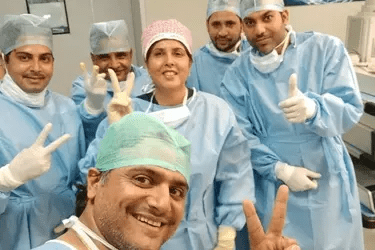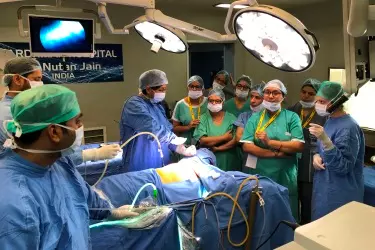 Advanced Laparscopy Training
We have a structured regular training course, which provides daily surgical cases including laparoscopy and hysteroscopy. 3 hours per day of lectures on different aspects of Laparoscopy surgery. There are a few hours/day for pelvic trainer sessions with emphasis on Laparoscopy suturing skills. Complications and precautions during Laparoscopy surgery are amply highlighted Basic Training, Advance Training, 6 Months Fellowship are the three options.
Training Programme Details
Course Director: – Dr Nutan Jain
Advance Laparoscopy Course
Rs. 25,000/-
Course Duration : 14 days
Enclosed D/D in favour of Vardhman Trauma & Laparoscopy (P) Ltd. one month before the course date.
Stay can be arranged on request in a nearby decent hotel.
We also offer Fellowship of one year which covers all advances in Laparoscopic Surgeries, Hysteroscopy, Infertility and Ultrasonography. DGO and MD doctors may contact for above course and Fellowship.
Infertility Training
Recognized by FOGSI
Basic Course 7 Days - Fee Rs. 15000/-
Advance Course 14 Days - Fee Rs. 25000/-
Dedicated infertility centre. High success rate without recourse to IVF.
Witness large number of infertility patients with varied problems.
Learn simple protocols in male & female partner evaluation.
Use of Gonadotropins for Infertility Management.
Trans Vaginal follicular monitoring.
IUI, sperm wash / swim up techniques
Observe and learn role of Laparoscopy surgery (Laparoscopic and hysteroscopic surgeries) in the practice of infertility.