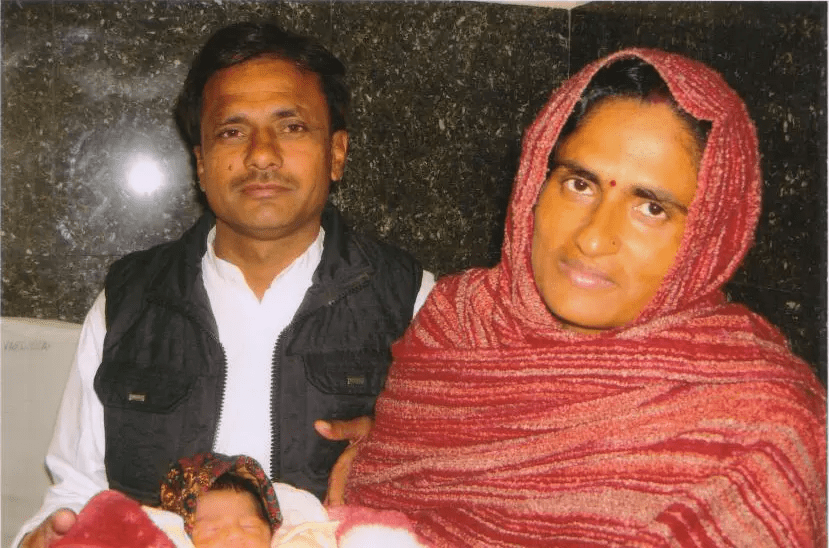 Smt. Renu Age 40 Yrs married Life 21 Yrs, she had no issue. She had complains of tumor in the uterus (fibroid uterus).She had consulted multiple doctors and undergone multiple investigations making her agony worse and lengthy. She was then referred to us for getting pregnant. On her work up a tumor was found in her uterus which contributed to her infertility. Removal of tumor was done by laparoscopic and hysteroscopic route (myomectomy) on. After the surgery IUI was done. Little did she realize before she conceived. She delivered a male child on 7 December by caesarian section. The baby is 3 kg healthy doing well. Renu conceived after 21 years which is no less than a miracle for her.
Mrs Mehzabi 31 Yrs old. R/o Roorkee came to us as a case of secondary infertility and long cycle with only withdrawal bleeding with previous two mid-trimester abortion, on proper, thorough work up, a patient diagnosed as a case of bilateral PCOD and Septate uterus(uterus was divided into two). Her laparoscopy was done multiple follicle puncture and aspiration done along with enhancing fundal and lateral Metroplasty for uterine septum.
After that patient conceived and cervical cerclage was done and 14 weeks Now patient delivered a healthy female baby of wt. 3.00 kg at Vardhman Hospital.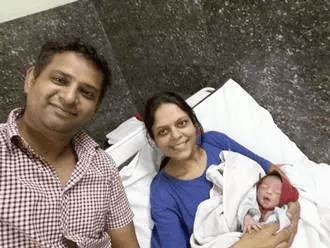 Dear Dr. Nutan,
I am not sure how to begin to thank you. My wife and I never met such a doctor, sincerely interested in their patient's well-being, doctor. You are incr,/p>edible at what you do and we are so thankful we found you!
The day when we came to you first time, We were a complete mess that we can't comprehend. Then you met us, provided the right information, and said "It's all going to be OK !".Then follow up appointments you gave us confidence and the right treatment.
The very thought of hospitalization and surgery is scary and traumatizing. But a caring doctor like you make it friendly and pleasing. Thanks for you effective analysis and diagnosis. Else, I will be forever grateful for your help in creating our little family. Your commitment to your role and your patients is just mind-blowing. I am certain it not only consumes you but your entire family. Huge sacrifices would be made and for this, I can't thank you enough. I know your answer to this would be that you love what you do and this in itself makes you even more special.
Himanshi and I are so grateful to you and your staff. It's obvious you are amazing at what you do! Thank you Dr. Nutan for everything. We recommend you any chance we get.
Millions of thanks from us.
Himanshi & Sumit Singla
Mrs. Manjul Singh age 38 yrs old with married life 9 yrs. Came from Haridwar with complaints of Primary Infertility for the last eight years but was unable to conceive. The patient visited Dr. Nutan Jain / Dr. Vandana Jain.
Patient conceived through IVF in 2015. She delivered a healthy girl child (2.5kg) on 24th February 2015.
The couple now feels very happy to have a baby girl..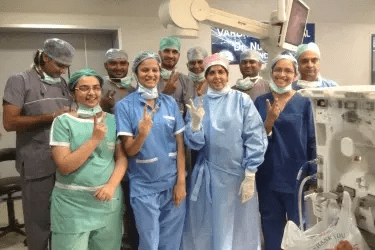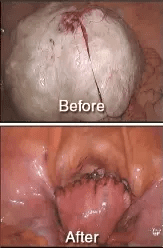 90 kg Patient from Motihar, Bihar, with the complaints of 24 weeks size uterine fibroids came to us for laparoscopic myomectomy and Infertility. We did her Laparoscopy
myomectomy and removed a Fibroid which weighed 2 kg. The surgery took four hours and completed by just 5mm ports. Now next day morning patient is walking, eating normally doing active breathing and leg exercises.