A Few Words
About Vardhman Hospital
Our state of the art hospital located on Jansath Road, Muzaffarnagar, is the first tertiary care super specialty hospital of this region. The hospital is easily accessible from the Delhi Haridwar highway. Vardhman Hospital is one of India's premier healthcare facilities in the fields of Joint Replacement, Orthopaedics, Gynaecology, Obstetrics and Infertility treatment.
Vardhman Trauma and Laparoscopy Centre, located in the heart of Muzaffarnagar City, has been serving patients for more than 3 decades and has been recognized as the topmost institution for Joint Replacement, Orthopaedics, Trauma, Gynaecology, Obstetrics & IVF.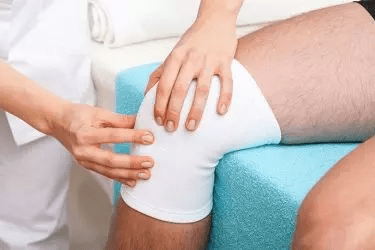 30 Years Journey Orthopaedics
In the past 30 years, our doctors have done more than 50000 Surgeries with excellent outcomes. Starting with a small clinic the hospital has gradually and steadily grown into a small industry. The expansion has never stopped to date and changes happen with the season.
Dr. Mukesh Jain started his journey in the early '90s with basic trauma management and graduated into a Joint Replacement Surgeon with time. Vardhman Laparoscopic and Trauma Centre in the heart of Muzaffarnagar made a name for itself in the field of Trauma Management, Joint Replacement, Laparoscopic Gynae Surgeries, and Infertility solutions.
At present all complex revision trauma cases, joint replacement surgeries, and other complicated cases are managed routinely. Adapting the changes and advancements that happen across the globe has been the key to the success of this institute.
30 Years Gynae Ka Safar
The Obstetrics and Gynaecology department also started with basic antenatal and perinatal care with giving birth to several children who are successful people in their fields now and have returned for their own pregnancy thus completing the cycle of a lifetime. Over the years we moved on to more skilled fields of infertility and endoscopic surgeries in which we have had excellent results and reached national fame.
Presently we are dealing with all pregnancy-related issues along with total infertility evaluation and management through various keyhole surgeries and In Vitro Fertilisation (IVF) has been the latest addition to our armamentarium. Dr. Nutan Jain established herself as the leading Gynaecologist in the entire country. Today her name commands a lot of respect amongst the Indian and International medical fraternity.