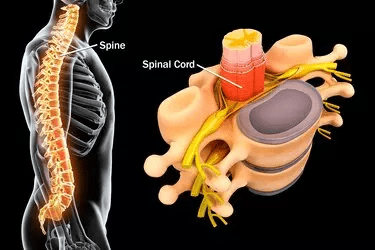 Spinal Cord Injury Treatment
The spinal cord is a collection of nerves that travels from the bottom of the brain down your back. There are 31 pairs of nerves that leave the spinal cord and go to your arms, legs, chest, and abdomen. These nerves allow your brain to give commands to your muscles and cause movements of your arms and legs.
The segment of the cord that is injured, and the severity of the injury, will determine which body functions are compromised or lost. Because the spinal cord acts as the main information pathway between the brain and the rest of the body, a spinal cord injury can have significant physiological consequences.
Surgery & Recovery
Surgery to stabilize the spine can be performed from the back of the spine, called posterior spine surgery, or from the front of the spine, called anterior spine surgery. In some cases, both approaches may be needed, usually in two separate operations. When you get admitted for the surgery we carry out all the pre-surgery tests to evaluate your fitness for surgery.
You are on your feet from the 2nd day of the surgery and intensive physiotherapy is given during your stay at the hospital. After discharge, you are given a complete program for rehabilitation which you should continue for the next 45-60 days during which you would recover completely and would be able to do all kinds of activities.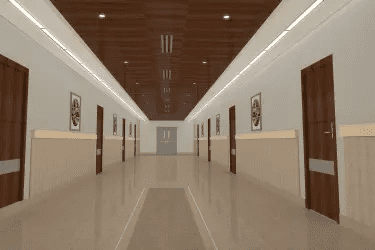 Our Doctors
Spinal Cord Injury Surgery at Vardhman Hospital is done by a team of Spine Surgeons led by world-renowned Dr. Mukesh Jain. and Dr. Anubhav Jain. All of our Spine Surgeons are trained on minimal invasive technique due to which the recovery is early and the damages during the surgery are less likely.
Dr. Anubhav Jain is considered one of the Best Spine Surgeons in India with more than 10 years of experience and has done several thousand of these surgeries successfully. Spinal Cord surgery takes 3-4 hours and post-surgery rehabilitation is very important. Our team of physiotherapists makes sure that you get the best post-operative rehab.
Cost and Facilitation
The cost of two-level spine surgery is USD 5500 while the cost for 4 level complex surgery is USD 7500. This package includes all the hospitalization expenses, pre-surgery consultations, and investigations, post-surgery physiotherapy for 10 days. The package also includes Delhi airport pickup and transfer to Muzaffarnagar by our representative and also drops at the airport in a luxury car at the time of departure. For international patients, we provide complementary services of translators, meals for one attendant during the stay at the hospital, currency exchange, and visa assistance.
Indian patients would not require many of these services and therefore the package would depend on what all services are to be given to each patient.